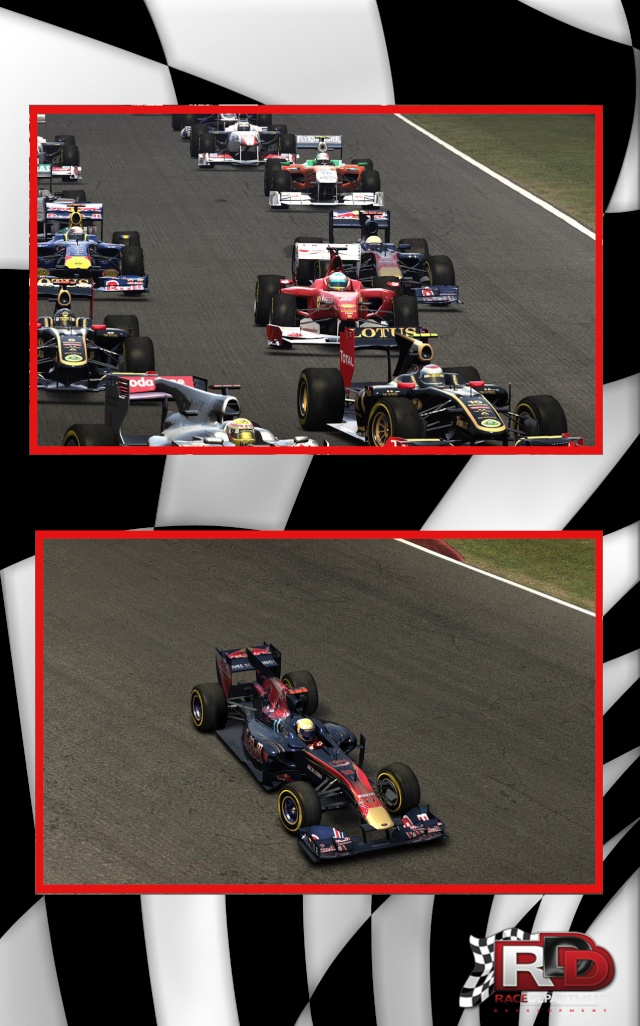 ************************************
Features
Liveries -- Brand new liveries have been made for each car to match each team from the season.
Cockpit Wheels -- The wheels have been redone for the teams to match their real life counterparts.
Pit and Race Crews -- Crews have been repainted to match their 2011 appearance.
Garages/Paddocks -- Teams have new garages and paddocks to better match their sponsors and car livery.
New Drivers -- A total of 6 brand new drivers are now in the game.
Track Order -- All the tracks in the game are in proper 2011 order.
Driver/Team Strengths -- All drivers and teams are edited to match their skills and positions as close as possible to the 2011 season.
Car/Track Menus -- There are new car and track menu selection screens.
2011 Video -- A brand new video was made at game startup for the 2011 season.
Car Hud 2011 -- There is now a new speedometer to match the new season.
************************************
Torrent